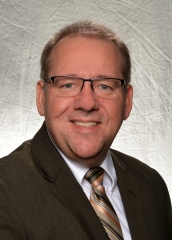 Mr. Leidich joined Warwick in 2009 and continues to be excited about his role in the district.

"My interest has always been in supporting those around me, regardless of the setting. The Human Resources role allows me to not only support but hopefully uplift the individual staff member while also remaining fiscally responsible and mindful of district wide objectives. The students of Warwick are afforded a wonderful education and it is apparent that they are succeeding. This kind of student success can only occur when teachers and staff members around them are supported and believe in what they are doing for students each and every day."

Mr. Leidich resides in Sinking Spring, PA, with his wife of 30 years. Together they have two grown children. Mr. Leidich also serves on the local school board in their home district.



Email:
mleidich@warwicksd.org