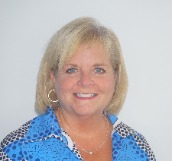 Dr. Hershey has been proudly serving Warwick as Superintendent since June of 2009. Dr. Hershey came to Warwick from Cocalico School District, having served as Assistant to the Superintendent for Curriculum and Instruction since 2006, and as Elementary Principal from 2002-2006. She worked with the Annville Cleona School District from 1997-2002 as Assistant Elementary Principal, Dean of Elementary Students, and as an elementary vocal music teacher.

Dr. Hershey resides with her husband and son in Lititz.

Follow Warwick School District on Facebook and Twitter @WarwickPR.

Email:
ahershey@warwicksd.org