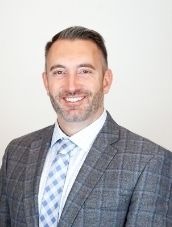 A Warwick graduate himself, Mr. Wertsch went on to get his Bachelor's degree in Economics from Villanova University. He later completed his Masters of Business Administration with a focus in Corporate Financial Analysis & Planning at Penn State University.
Mr. Wertsch rejoined the Warwick community in January 2014. Prior to joining Warwick, Mr. Wertsch served as the Business Manager at Manheim Central School District for two years, where he was also appointed as Acting Superintendent at one point. Prior to entering the world of public education, Mr. Wertsch was a Senior Financial Analyst for Independence Blue Cross, spent three years working in various operations finance leadership roles at The Walt Disney Company in Orlando, FL, and worked in finance in post-secondary education at the Orlando Culinary Academy.
Mr. Wertsch resides in Lititz. In his spare time, Mr. Wertsch is an avid outdoorsman and is a volunteer basketball and volleyball coach with Special Olympics.
Email:
nwertsch@warwicksd.org